I chose the title for this post because it was this specific trip to the supermarket that inspired me to write about how one little action can change another persons experience, day and maybe life. It may seem so obvious, and a bit cliché, to write about this topic but each time something like this happens, I can't help but think how different my life would be if each day I was struck by these little small acts of kindness (which happen quite often lately!). And to tell you the truth, after keeping you in so much suspense, you might think this is such a small, easy and insignificant act of kindness. But added up, these have the power to impact your mood, even if you are in a good one.
I go to the supermarket once a week only to buy bananas (If you wonder why, you can read some of my other posts to find out). Today I was standing in line to pay for my bananas and a lady standing in front of me (with a huge line of groceries) offered me to go before her in line. That was it. That was all it took for me to smile and put my bananas, in front of her bananas, on the electric band at the supermarket. I was not in a hurry nor was I irritated by the line of customers in front of me yet this small gesture moved me and it made me think of all the other small gestures of the kindness that I have received, and started giving thoughtlessly since I noticed their positive impact.
Sometimes I think human beings are one of the most self-fish animals that exist on this planet. But I don't think this is true. I think we are very compassionate and emotional deep inside and as much as we try to remove ourselves from this, we can't. I am not a scientist or have done much research on this but it is something I observe from time to time and get surprised by how something so small can make a difference. For instance, I was once at a co-working space with my colleague Tiina. I boiled water to make tea and served myself a cup. She came to the kitchen right after me and filled the kettle with more water. I told her, "There should be enough warm water for you to serve yourself a cup too" and her response was "Yes, but I rather fill it up with more water now and let the next person who wants hot water come and find the water boiled without having to go through the extra effort." This was a completely self-less act and something I would have never thought of doing. Maybe I would not have done it in the same way (for ecological reasons) but the fact that she was already thinking about the next person that would find him or herself in the same situation was really nice; specially because it felt so natural and effortless in her perspective.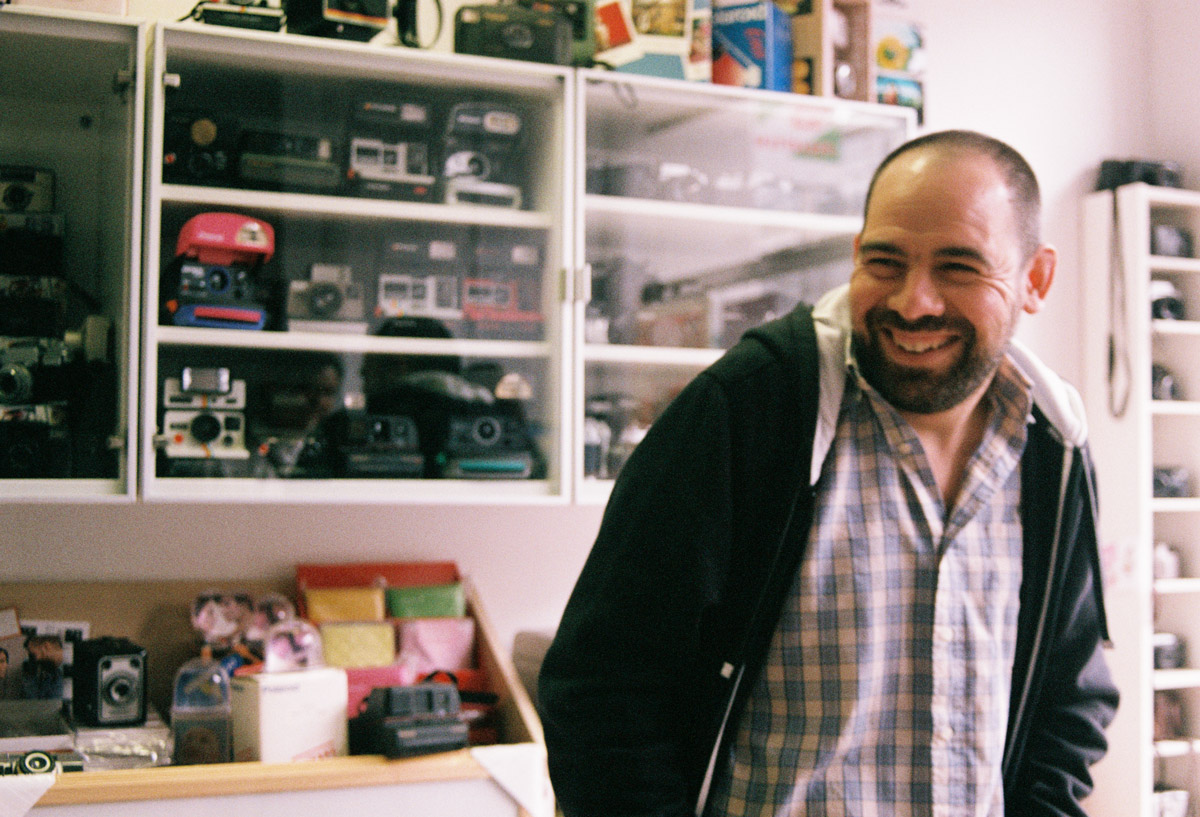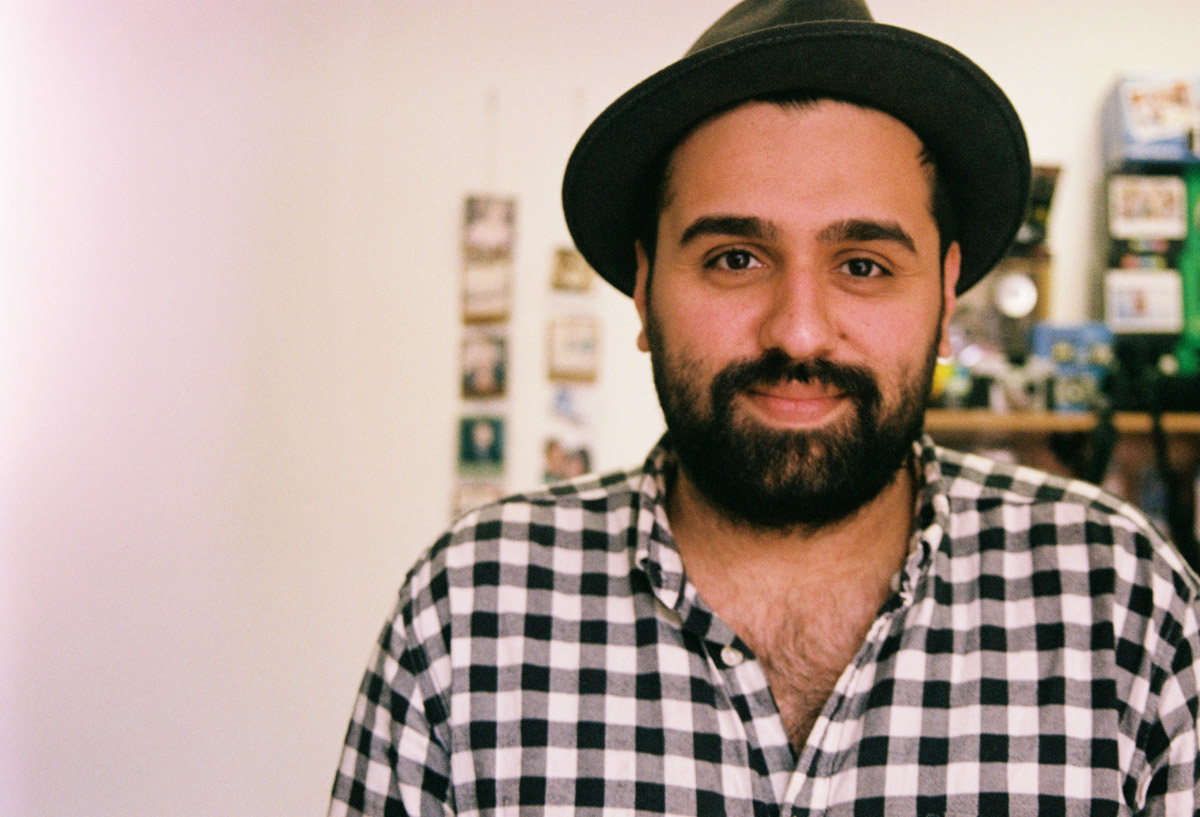 Above are two people that really changed my mood every time I saw them. These two people were even the ones that helped me develop the roll of film I took those pictures with. Every time I walked into this store (Foto Kotti), their energy had the power of turning my gloomy mind into a passive and relaxed one. Engo, on the left, even took the time once to show me some secret features my mom's analogue camera has so that I could take better photos. These two live a life in which they have to interact with people every day. Their business could be just as successful if they were not as nice, but it is their outgoing character that not only draws loyal customers, but changes the experience of going to buy a new roll of film. I have meet a lot of people like this through out my life.
Another example worth mentioning is this lady from a bar in a random neighborhood in Osaka, Japan. I was staying with my friend Patrick next to her bar in an air bnb which was located in a part of the city that was far from tourism and other attractions. Our first morning in Osaka, we walked in to have an iced-coffee. That same morning turned into an afternoon of singing kareoke and getting to know this lady and her friends. We came back at night and she made us dinner, and the next day she made us a special Japanese breakfast. I ended up leaving with a necklace she gave me as a gift and with the memory of this photo which makes me smile each time I see it. What could have been a normal experience drinking coffee in a bar turned into a set of long lasting memories I will never forget.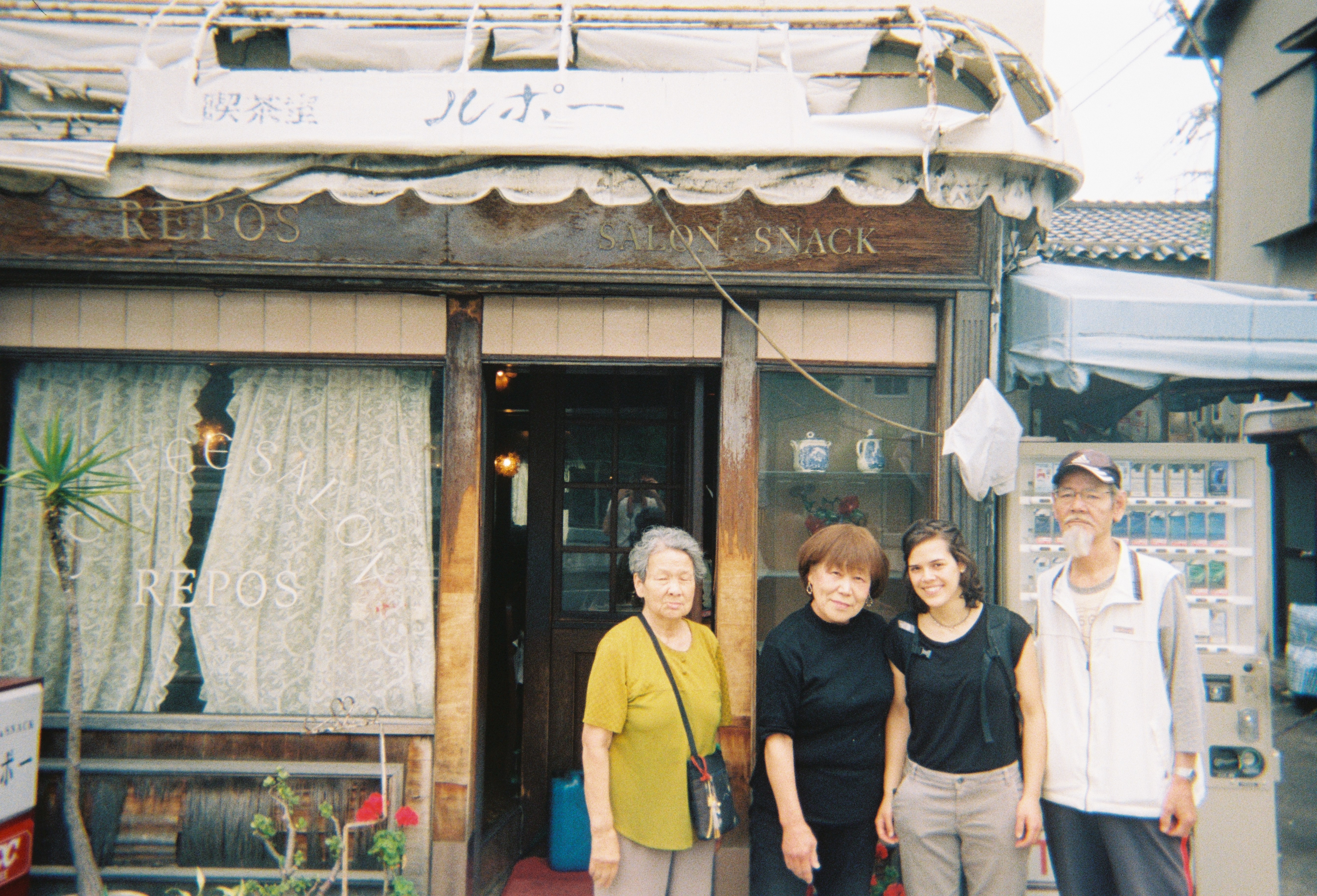 I understand we don't all have the personality to be so outgoing and so friendly with each and every person we cross. And we don't all have a profession that is built by human interactions. This doesn't mean that we should take it the other way around and be the cranky cashier person that we cross into sometimes when we simply want to buy a beer. But it means that we can make the minimum effort to be kind to those around us when we feel the need to. The lady who let me go in front of her today transmitted her patient and sympathetic energy to me. Next time I am at the supermarket and I see someone that has less things to buy than me, I will remember her, and how gratefull I was to go in front of her, and probably do the same. But if for some reason that day, I find myself in a hurry and I need to buy my things before, I won't feel guilty. But I will also try not to frown and pass on my stress of being in a hurry to others. And the next chance I have to do something small, I will do it. If you understand the impact these small acts have on your soul and on others, it will soon come naturally and you will eventually be able to even passively ignore the unconfortable situations that may get you in a bad mood.
As I ride up my street and see the same German neighbor that stands outside his window, who looked so serious and intimidating the first time, I simply give him a small smile. He smiles back. We exchange a small human interaction, and all of a sudden my ride feels positive, and I know this feeling won't go away when I pass his window and smile at him the next time.