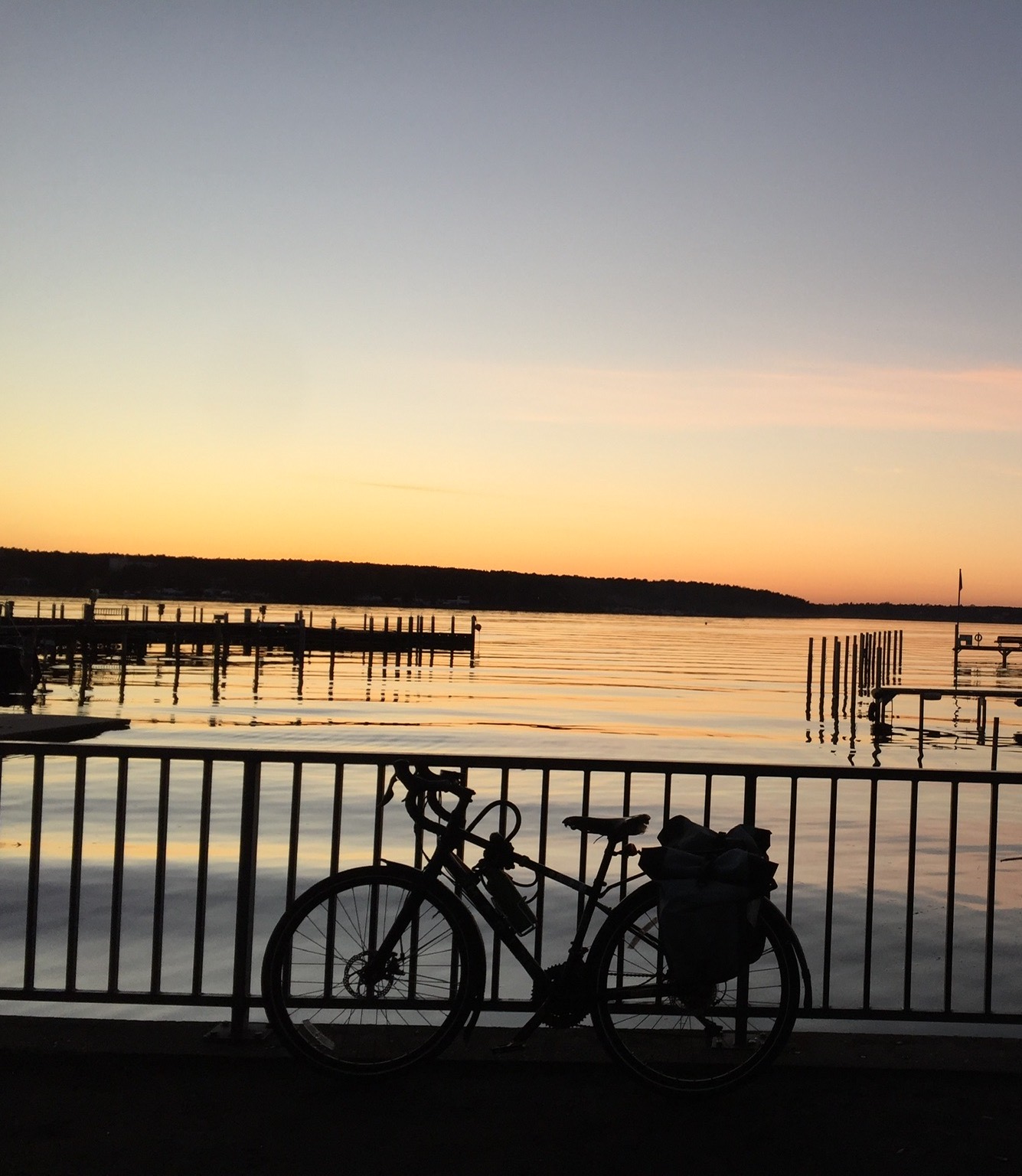 Since 2016 I have been volunteering for the organization The Real Junk Food Project in Berlin, saving food from supermarkets that would otherwise be wasted. There is a much larger organization in Germany, and a few other parts of Europe, called Food Sharing. I had heard about it a while ago but was always intimidated by the application process and was happy with my team from the Real Junk Food Project. We met every Saturday and sorted food from an organic supermarket. For 5 years I lived quite close to this supermarket 5.2 kilometers away. As far long wished, we decided to move a bit outside of the city and the supermarket was now a bit farther, 24 kilometers. The first wave of Corona started and I took it as an excise to ride my bike this long way every Saturday morning. People would ask me why I kept on coming if it was so far for me, but for me it was Saturday tradition: Do exercise, meet a nice group of people, and try to patch up the issue of food waste. As an incentive and as a return, I often left with goodies from the supermarket. It was fulfilling to know that these items weren't getting wasted and was a good way to save money. I was very faithful to this collection for many months. A few weekends I was not able to go because I have other compromises and I slowly realized, how good it was to change it up a bit and have a bit more free time on Saturdays. Whenever I would go again, however, and see what was being wasted and how I could help stop that, I would leave with the urge to go the following week again. I don't know exactly what it was that filled the cup and demotivated me again. One Saturday I didn't go to the collection and went to the supermarket near my house to buy groceries in the evening. I saw a worked setting apart a few veggies and asked her if that was going to be thrown away. "It's for Food Sharing, they come every Saturday evening" she responded and a little light lit up the side of my eye. If I could collect food at this supermarket, 1.5 kilometers from house, I could spend the time my energy volunteering more or distributing the food instead of buzzing through the city every Saturday. Little did I know what it would all bring.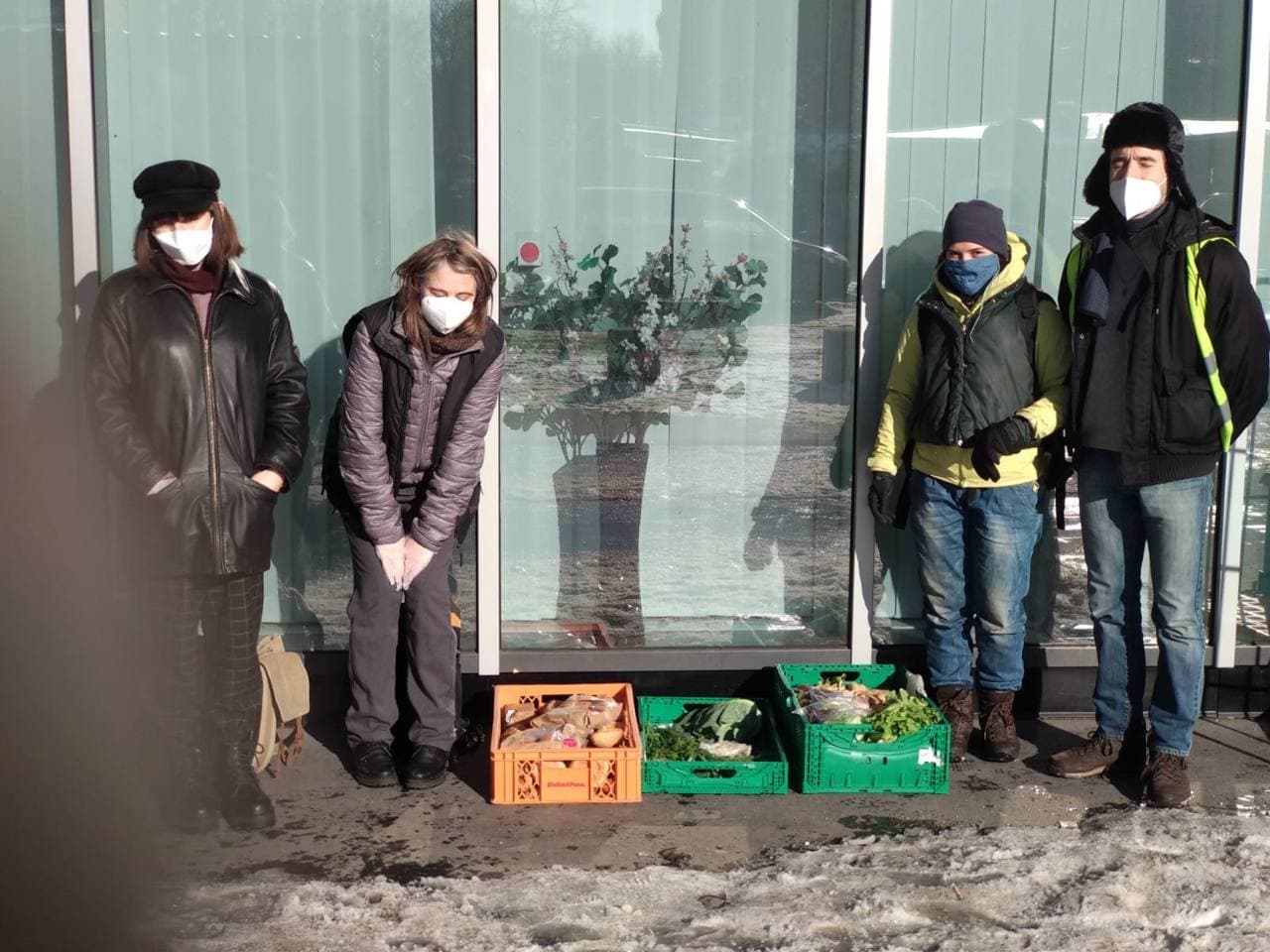 The next morning, restless and compulsive as I get with new ideas, I signed up for Food Sharing, procrastinating other important things I had to get done. Because of my experience with the Real Junk Food Project, the application was not as tedious as I thought. What came next, however, felt like grinds on a Horse who wants to gallop free. Once you pass the online quiz and are accepted into the platform of Food Sharing, you need to receive three introductory appointments with a fellow collector at one of the collection points. It took a few weeks of silent and patient waiting until intense Elisa shot back again. I wrote to all the people on the platform I thought could help and managed to finally get my first appointment at a Bakery near-by. I didn't want any bread for myself and knew this from the start. As by the rules of Food Sharing, we split the bread and pastries in two and I walked out with two full panier bags and a half full backpack. I was puzzled what I would do with all the bread. It was dusk and I saw a lady parking her bike. I thought about asking her if she wanted some bread, then walked a little further, and then turned around again. I asked her if she knew Food Sharing and she responded with joy that she had done it a lot in the past and hadn't found the time to do it lately. She gladly took most of the bread I had and so, I managed to distribute the first share right from the start. She thanked me for my courage in approaching her and gave me her number. I still had a few baguettes and two loaves of bread. On my way home I asked a few more people on the street but had no luck. Though they didn't take any bread, they each listened attentively and were touched by my offer. it occurred to me to stop at the orphanage across the street. There was a girl skating in the parking lot and I asked if she could call her caregiver. An alternative berliner approached him, I explained to him about the organization, and he took the four baguettes remarking "we're four groups, each one receives one and will be happy to have that with dinner tonight!". As I knocked on my neighbors door to ask if she wanted to the last two loaves, she came walking through the main door and was filled with joy to receive such a surprise. I came back home with overflowing joy, like the pot of gold at the end of the rainbow with coins filled to the top. I danced and jumped and let my happiness shine. It felt so good to do something so selfless, with the irony of having such a good feeling for myself as a result. I was excited to my next two appointments.
One week later a very nice lady invited me for another guiding appointment. We met again at a Bakery at a different location. It was a similar situation but I was also more conscious this time that I wanted to get my two other appointments over with, to start using the Food Sharing platform on my own. We saved a similar amount of bread again. My plan to distribute was unclear but I had a better idea than the first appointment. This time I was more in the city, not where I live which is more desolated and is harder to find people in need. My first plan was to go near the train station to see if I found someone asking for money or food. I had no luck. I rode fast as it got darker and kept my eyes open for possibilities. In my head, I had somewhat already made the plan to take everything home and offer it on the neighbor platform. I rode past a complex of student apartments and it occured to me to try there. The first girl I asked only took one Baguette. So I asked the next. He was a student, I think on his way to the supermarket, and lit up when I told him about the organization and all the bread I had. He took the sandwiches and told me he used to also work in a bakery and throw away a lot of food. He asked me if I could come give them bread every day! Next I gave two baguettes and two pieces of cake to a student tying his bike. The last three took the rest of the cake and an entire bag of bread. They shared with me their phone number and sent me a link for a chat group to ask the rest of the students the next time. I rode home with the last loaves, offered the rest to my neighbor, froze some for my loved one, and to the rest the next day to work. Again I felt inspired. It made me happy to see the looks on the students face and their endless gratitude. The next day I was supposed to have an appointment at an organic supermarket. I was this time selfishly happy to be able to take something for myself, while saving the food. Back to the give and take of the collections on Saturdays. It turned out that the supermarket didn't have anything for us, which was very good news. We therefore went to another bakery for a different collection. This time I only took a medium bag of bread. On my way home I thought about who I could give it. I wanted to go under the bridge and give it to the homeless but it was getting dark and I was a bit nervous. I defied my fearful mind and went down there with my yellow bike helmet, feeling like a hero and letting my ego shine shyly through my nervousness. No one was outside their tent. I walked along the long row of tents facing each other until I saw a lady at the end, lighting up a cigarette at her tend. I offered her the bag and she took it gratefully. The same lady I saw today at the bus station and I greeted her. I doubt she recognized me to me she felt already like an acquaintance.
Finally verified and with my own ID, I look forward to using the food sharing platform and benefit from more encounters of gratefulness and joy.